Lessons from 2 Leading Life Sciences Consultants
View this webinar recording to learn about:

The benefits of onboarding highly skilled experts on-demand to fill capability and capacity gaps

What talent acquisition managers at life sciences companies should keep in mind as they onboard contractors

How work at life sciences companies has evolved over the years, and how it might look like in the post-pandemic world
Improving the lives of the individuals your company treats has always been at the center of everything you do as a life sciences professional. While everyone has rightly been focused on talking about therapeutics and vaccines to treat coronavirus, little has been covered on the impact this phase has had on the teams working at life sciences companies.

Life sciences companies have always relied on consultants and contractors to bring specialized skills for handling surges in work and regulatory compliance. As you make your talent acquisition plans for 2021 and beyond, join this webinar featuring 2 leading consultants who work with multiple life sciences companies.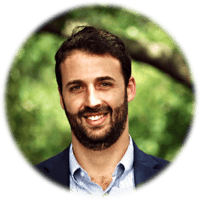 David Kulick
Founder & Managing Director, The Focus Group

David concentrates on market research and strategy for life science, pharma, payors, providers, and private equity. He has worked on growth strategies and organizational economics across all 50 states and 15 countries with dozens of Fortune 500 companies.
Jack Preijers
Management Consulting - Healthcare & Technology

Jack has over 20 years of experience in management consulting, working in the healthcare and technology sector. He has focused on helping his clients in program management and Agile project management, mergers and acquisitions, and business transformation. He is currently working on an advanced data analytics initiative at Roche.